Remove up to 99.6% of chlorine and other contaminants with our whole house water filter system. It has multiple lines of defense against harmful chemicals and pollutants, including:
Taste, Odor, Chlorine, Chloramine, Haloacetic Acids, MTBE & THM's, Herbicides, Pesticides, and many others.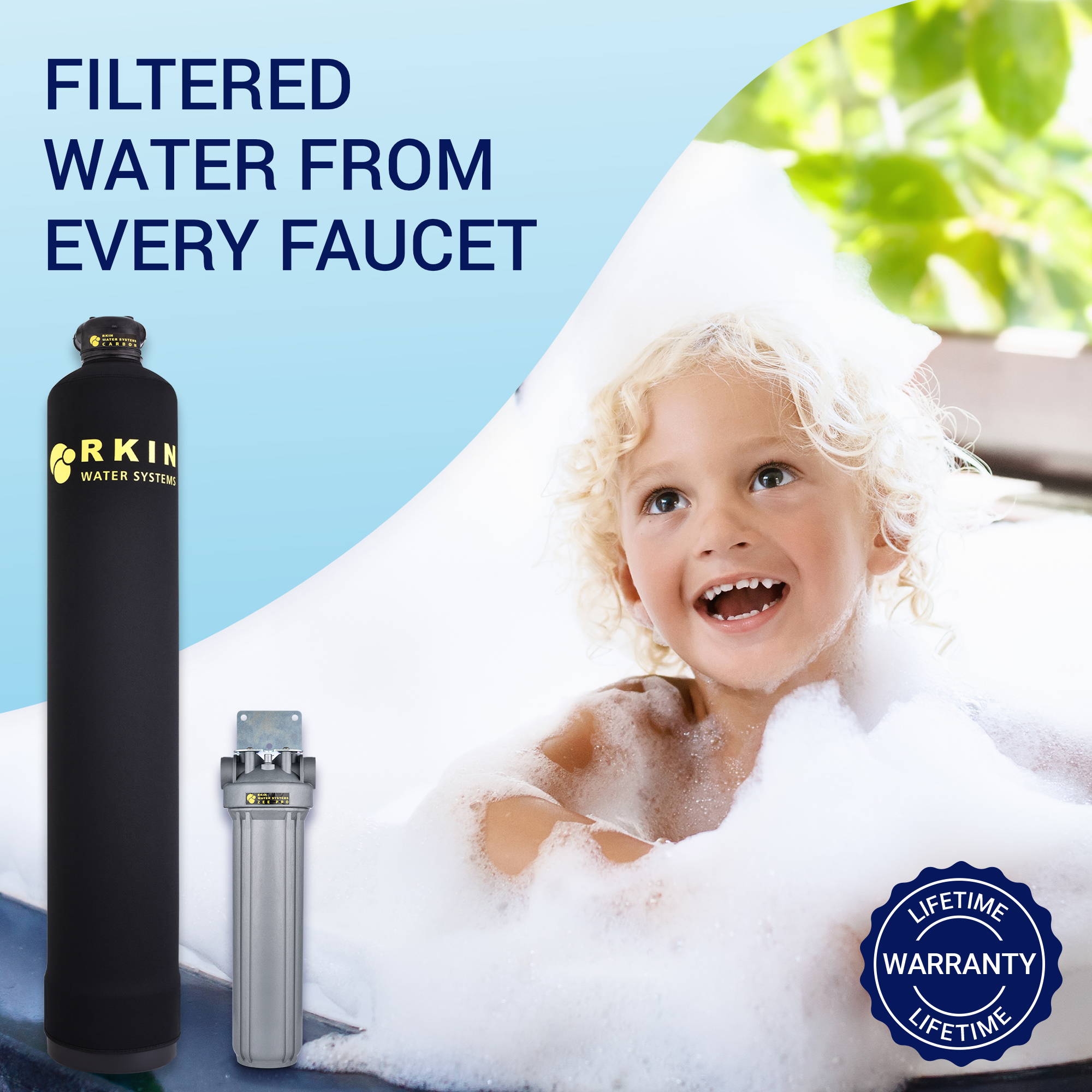 Softer Skin & Healthier Hair

Eliminate contaminants in the water that can be harmful to your body. By filtering chemicals such as chlorine and chloramine, you can avoid the drying effects of chemicals, promoting softer skin and healthier hair.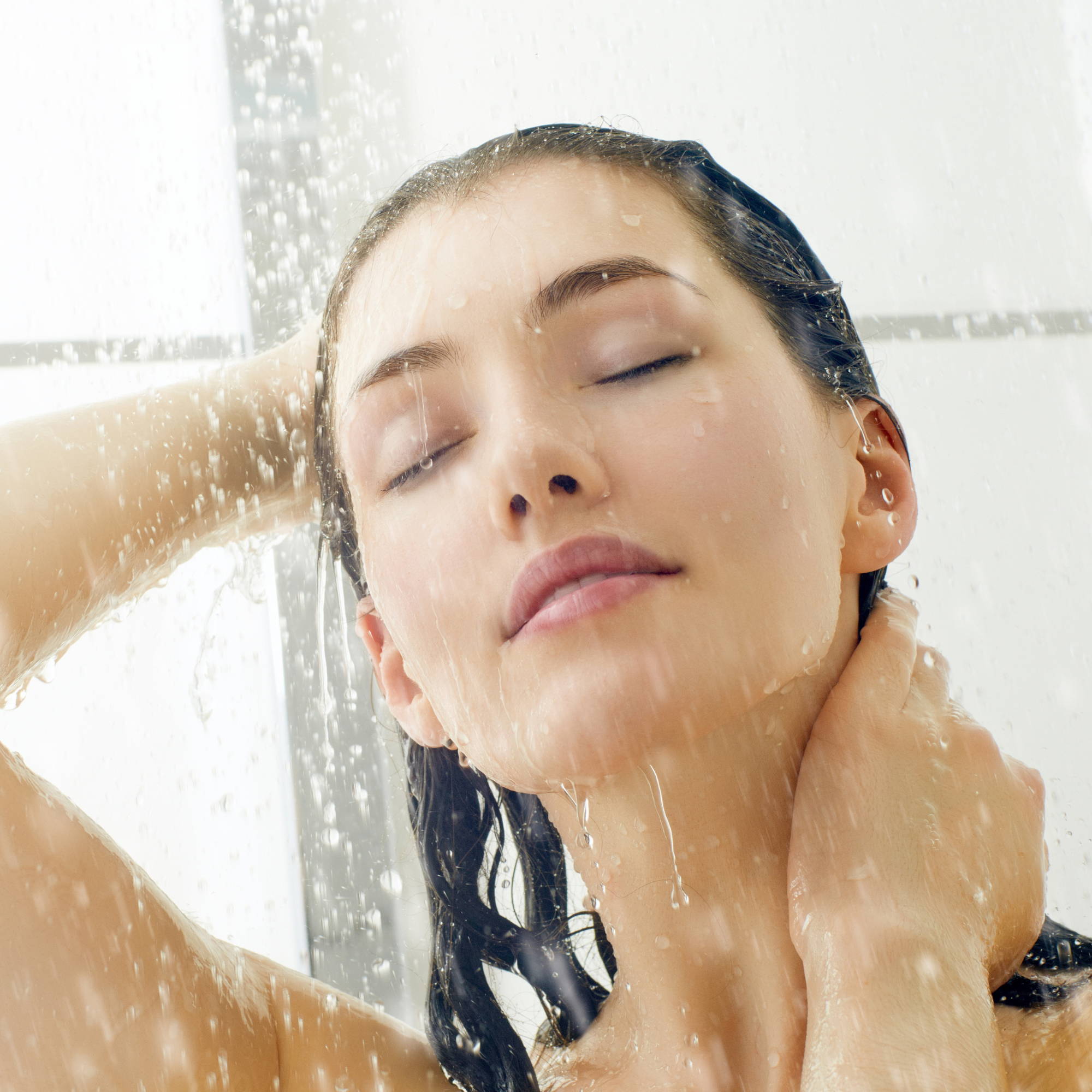 Better Tasting Food & Water

With our whole house water treatment system, you can savor the purity in the kitchen.
Filtered water enhances not only the water that you drink but also the quality of the food that you eat. Upgrade your cooking by using cleaner and healthier filtered water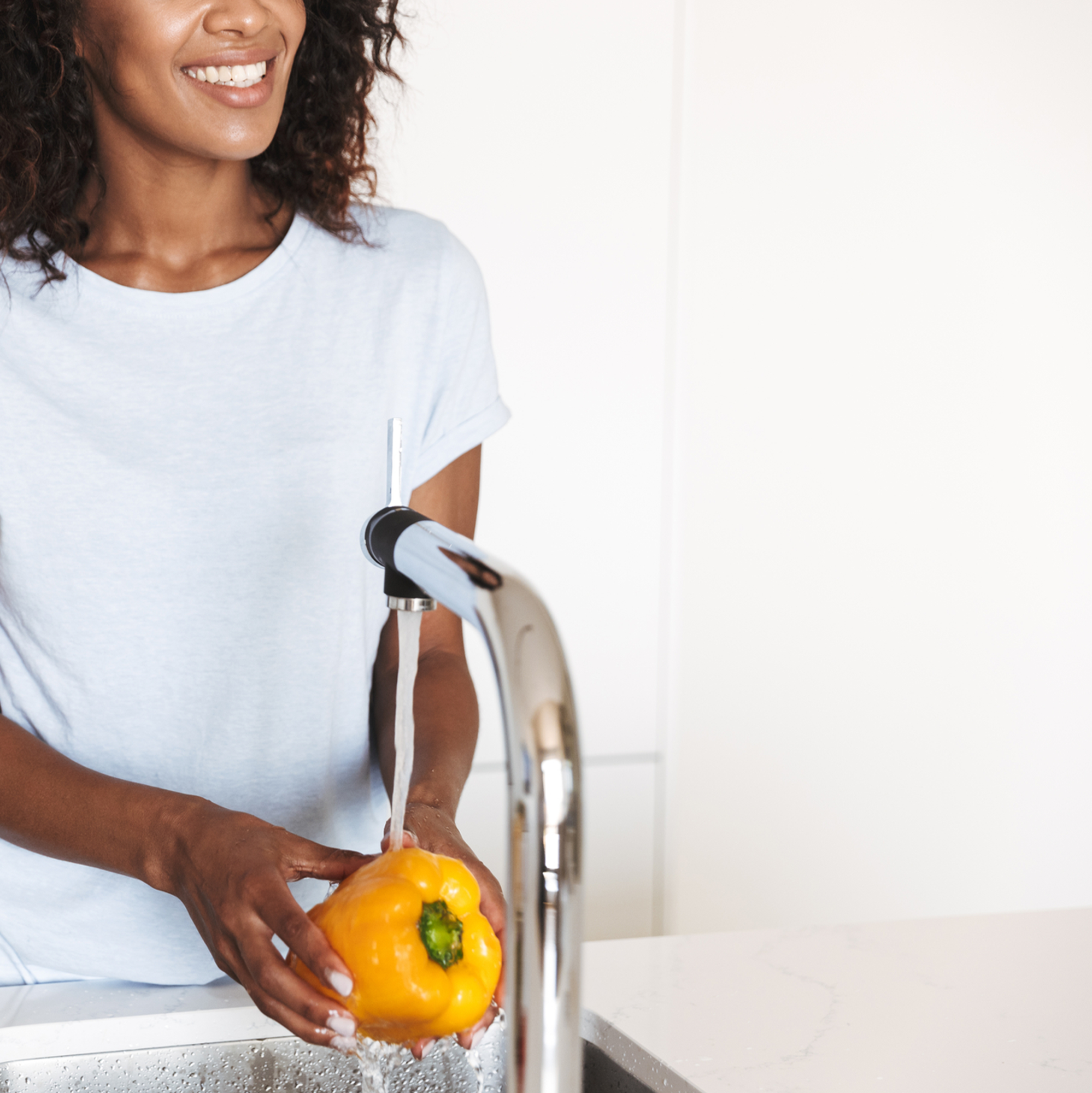 All our products come install-ready with minimal assembly required.
RKIN whole house water systems are manufactured in the USA and are made to be installed easily without needing professional help. However, we do recommend hiring a plumber if you are not mechanically inclined.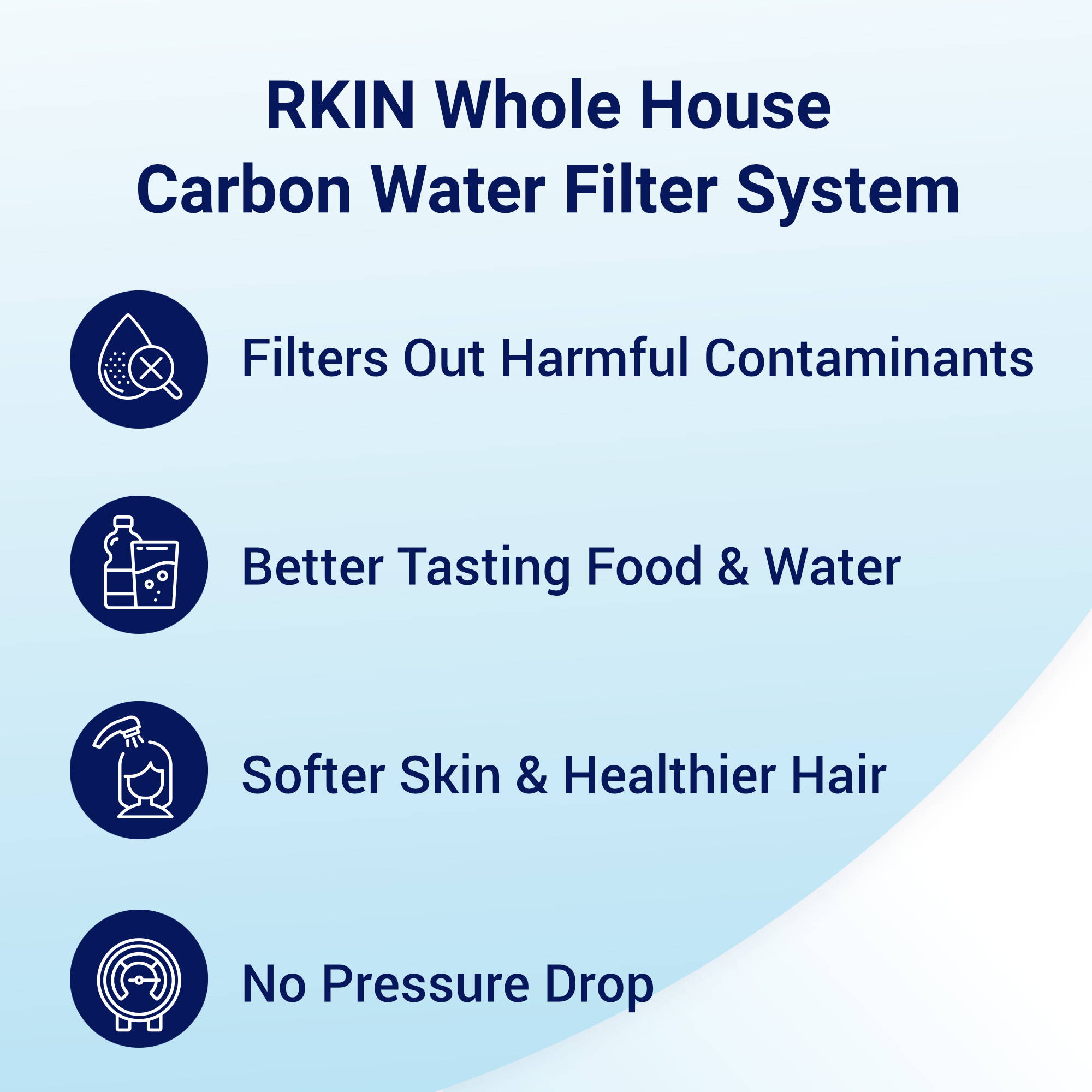 4 STAGES OF ADVANCED WATER FILTRATION
MULTI STAGE CARBON FILTER
Stage 1 - KDF Media
Creates a bacteriostatic environment using copper and zinc alloy which helps with the removal of chlorine and heavy metals.
Stage 2 - Catalytic Activated Coconut Shell Carbon Bed
Designed to remove organic contaminants and disinfectant by-products such as chlorine and chloramines.
Stage 3 - EvenFlow Bed
Innovatively designed to maximize water treatment by substantially increasing contact time with the water filtration media.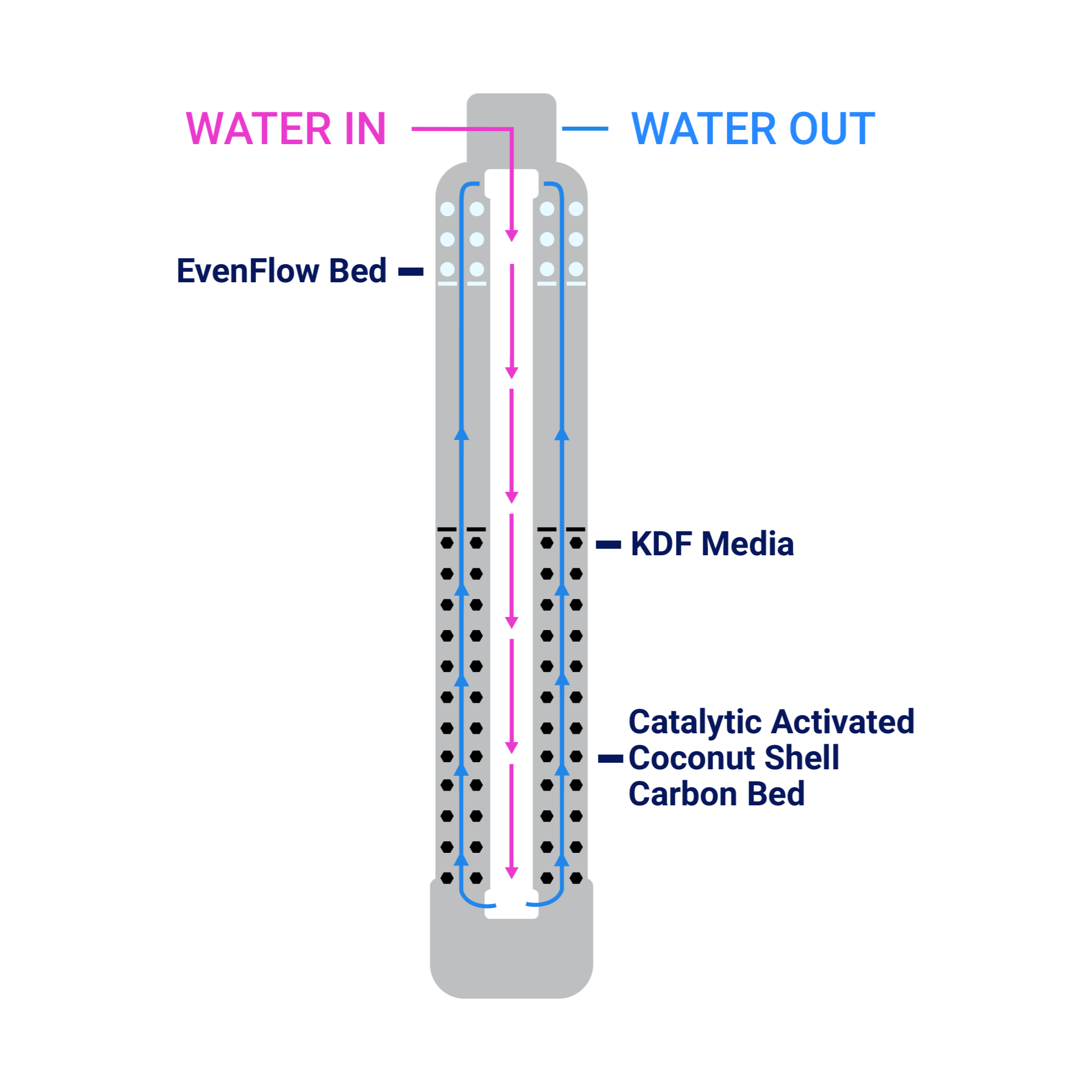 STAGE 4 - ZEE PRO SEDIMENT FILTER
Designed to filter out sand, silt, clay, and any other sediment.
This 5-micron sediment filter is the largest size available for maximum flow rates and longevity. It's 20 inches high and 4.5 inches wide.
High-Quality Filter Housing with Bacteriostatic Technology will provide years of pain-free filter replacements.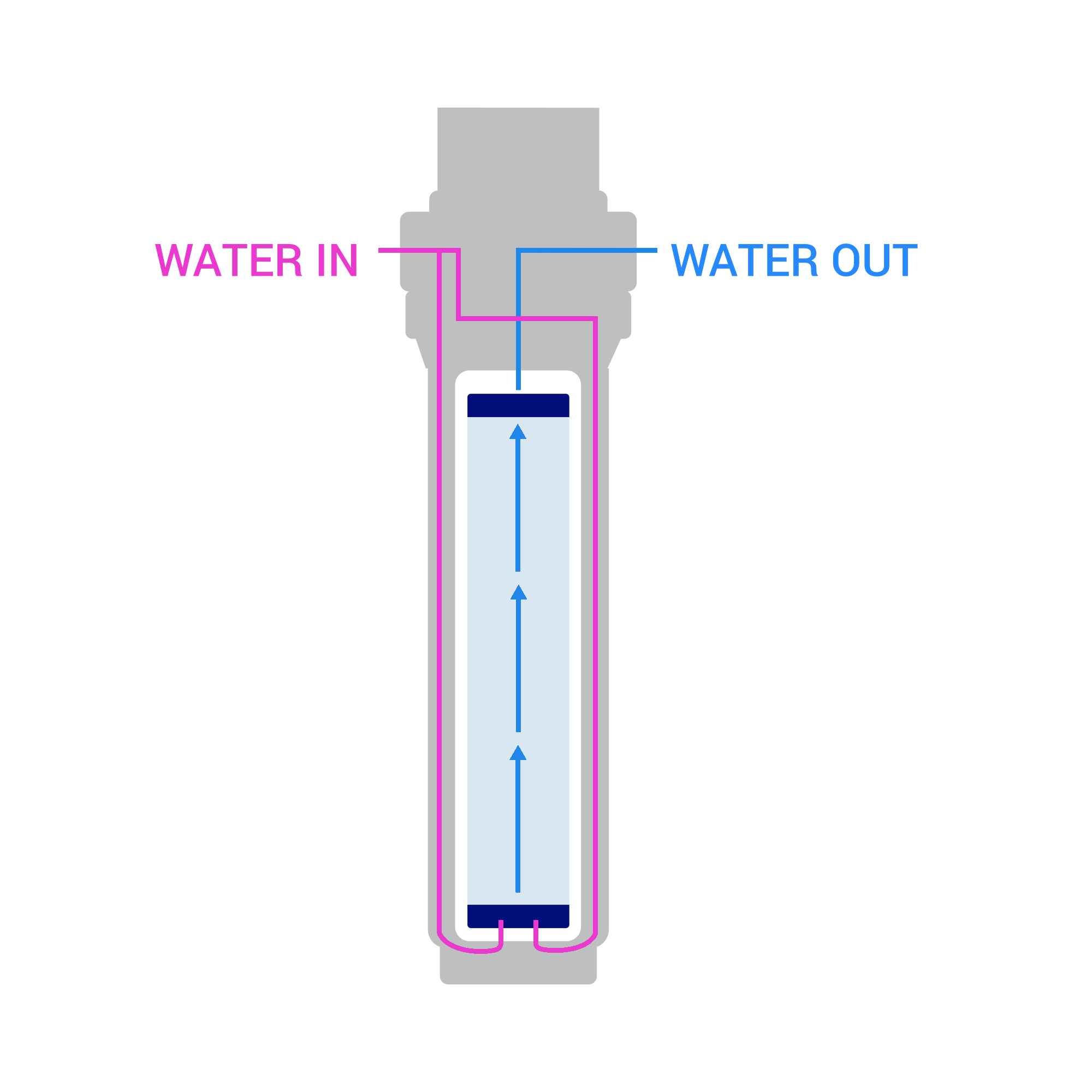 Video Reviews