Eighteen million Americans live in areas where the water quality is below the standards put forth by law. According to a new report by CNN, hardly anything is being done to correct the issue.
Children affected by lead poisoning can have learning and behavioral problems, hyperactivity, slow growth, and hearing loss. Symptoms like head and stomach aches, fatigue, and low iron deficiencies are often mistaken for other illnesses. The only way to properly diagnose lead poisoning is through a blood test.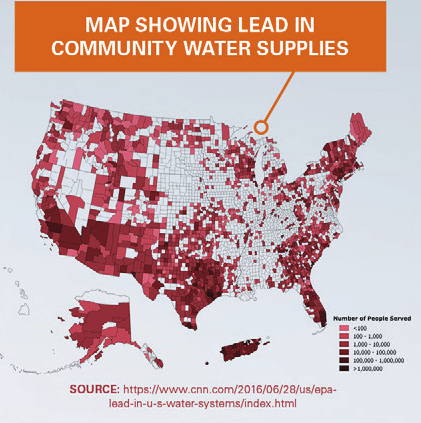 There is no safe level of lead for the human body, and unlike other metals, it has no useful biological function. Even low concentrations of lead in the water can cause a significant increase in blood lead levels, and any damage is irreversible.