Valencia Theater Tuscany Slim Home Theater Seating
Call Us Now to receive the Lowest Prices Online:
(415) 503-9177

Free Shipping. No Sales Tax Outside of CA.
Estimated Handling Time
Product Ships within 1-3 days.
Estimated Shipping Time
Please Allow 5-7 business days.
---
Valencia Tuscany  Slim Home Theater Seating

---
*To request different color choices like: Dark Roast, Graphite, Steel Blue, Royal Cognac, and Burgundy. Please give us a call at (415) 503-9177*
Description
The Valencia Tuscany Vegan power recliner is engineered using premium materials and features, resulting in a state-of-the-art, cruelty-free and sustainable luxury recliner. 
Indulge in luxury, sustainably. Valencia Theater Seating has managed to recreate the supple and rich finish of authentic Premium Nappa Leather 11000 with the use of premium 100% animal-free materials. Achieving both the full spectrum of high quality durability and texture, our new Vegan Leather seat is virtually identical to our Premier theater seats. The added power headrest and lumbar support fully optimize your personal ergonomic comfort, while the LED light accents offer an immersive movie night experience.
Created using microfiber - a top performer in alternative leather, Valencia Vegan leather is incredibly durable and easy to clean, while offering extreme comfortability. The microfiber base is made to simulate the fibrous collagen structure of real leather, therefore it virtually looks identical to Italian Nappa leather.
Power Headrest
The Tuscany comes with powered headrests. You can adjust the headrest and keep your head in the most comfortable position, which will ensure that you can view your favorite movie while lying down.
Ultimate Comfort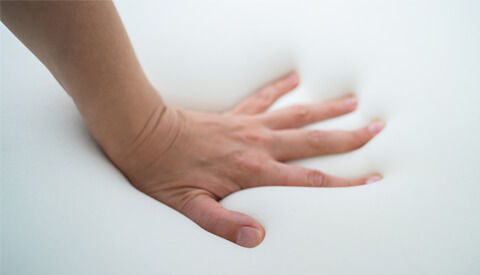 All chairs from Valencia Theater Seating are designed to be both comfortable and ergonomic. All of our cushioning is made of high resiliency foam which will maximize your enjoyment while minimizing fatigue
Italian Nappa Leather
All of the seating and armrest surfaces are made with premium top grain Nappa leather 11000. The leather is soft to the touch, extremely smooth, supple, and durable.
Power Motorized Lumbar Support
Comes with power motorized lumbar support so you can adjust the cushions to fit the shape of your spine. This makes it so that our chairs are both ergonomic and comfortable.
Diamond Stitch Leather
Perfectly designed to look as stylish as possible. The diamond stitch provides you with more comfort, while looking incredibly luxurious.
LED Ambient Base Lighting
LED ambient base lighting creates a truly luxury cinema environment in your home theater. These ambient lights can be turned on and off as you see fit.
LED Backlit Cupholders
LED Cup Holders allow you to easily find where you drink is, even in the darkest environment. They can be toggled on and off using the center circle control button to ensure you have an immersive movie experience.
Take Control Of Your Comfort
Take control of your comfort with our mechanical controls inside the armrest. The controls also have a USB port so you can charge all of your devices while enjoying pure luxury.
Hidden Arm Storage
Each Tuscany comes with Hidden Arm Storage that is powered by air pistons for a smoother open & close experience. Hide away your trays, remotes and tablets and have them accessible to you always!
Wall Hugging Design
The wall-hugging recliner mechanism allows you to fully recline while keeping the seats close to the wall. This design saves the unnecessary space behind the seat to maximize the usage of your home theater.
Dimensions 
Specification
| | |
| --- | --- |
| Collections | Premier Series |
| Sofa Orientation | Symmetrical |
| Frame Material | Wood and Steel |
| Frame Material Family | Plywood |
| Upholstery | Leather |
| Upholstery Material Family | Italian Genuine Leather |
| Cushion Material | Foam |
| Additional Information | |
| Contact Information for Parts, Product Questions & Assembly Help | (415) 503-9177 |
| Assembly Required? | Tool-Free |
| Warranty Labour | 3 Year(s) Pro-rated |
| Warranty Parts | 3 Year(s) Pro-rated |